About Us
Sundaram Finance
Candidates looking for opportunities in financial organisations need look no further than Sundaram Finance. The company was established in 1954, by Sri. T. S. Santhanam, who envisioned the future of hire purchase finance in India. It was started with the primary objective of financing the purchase of commercial vehicles. With truth and fairness as its guiding principles, the company has grown to become one of the most trusted financial services groups in India. Today, Sundaram Finance has a diversified presence in Mutual Funds, Housing Finance, General Insurance, IT, BPO, and Retail Distribution of a wide array of financial services and products.
Ever since the inception of the company, Sundaram Finance strides the financial services industry by adhering to its corporate values, namely THE SUNDARAM WAY.
The company has a market capitalisation of Rs. 18,114 cr on the equity share capital of Rs. 111.10 cr as on November 30, 2019. The Q2 profits of 2019-2020 rose by 25% to ₹192 cr.
That Sundaram Finance provides a family environment to work at is evident from the low attrition in the organisation. Job security combined with long-term career opportunities across group companies, and the strong values and principles of the organisation make it an employer of choice for thousands of happy and satisfied employees.
Accolades: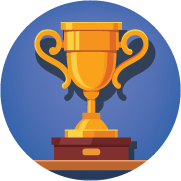 'Enablers of Social Change Award' from Mahindra Transport Excellence Award, 2017
Listing in Forbes India Super 50 companies, 2016.
Featuring in Dun & Bradstreet's India's top 500 companies in 2014
The MMA Award for Managerial Excellence in Services Sector Category in 2013
Manipal Academy of BFSI
Manipal Academy of BFSI is a leading talent development and employee productivity solutions provider for the Banking, Financial Services and Insurance (BFSI) Industry.
Established in 2008, the Academy has partnered with more than 45 BFSI organisations till date, training over 98,000 professionals for leading banks, financial services and insurance organisations. Its flagship course was a Probationary Officers Programme for a reputed bank that resulted in training several thousand students over the last 10 years.
The Academy of BFSI has established high standards for enhancing the productivity of students by tapping into their enormous potential and getting them ready for the job from day one. With over 200 industry professionals as faculty and five high-quality centres across Bangalore and Jaipur, the Academy ensures young professionals are well trained enabling partners to address human capital challenges such as productivity and performance.
The Academy's programmes addresses learning requirements across all functions and levels in BFSI organisations - Banks (public sector, private sector, small, mid and large sized), Financial Services companies and Insurance Companies (Life, General and Health)